The Archer Technology Group
We are highly experienced providers of accounting and
business ERP software
solutions. Our solutions are specifically designed for businesses that employ 10 -500 persons, or a revenue turnover of $1m -$500m. We appeal to a broad range of industries from manufacturing, wholesale distribution and professional services. We specialise in Arrow Financials and Tencia ERP software and offer beginning to end solutions including; custom software development, custom reports, training, business requirements, help desk and managed support. Any and all services to meet your technology and IT needs.
Our Head Office is located in Melbourne, Victoria with customers based in South Australia, New South Wales, Hong Kong. We are now in our 25th year of operation and have helped hundreds of companies with their projects. ERP software is our passion; your success is our goal. So, whether you are using Arrow SQL, Tencia ERP business software, Xero, SAP, Pronto or Microsoft, we have the skills, the passion and the experience to help you. Why not contact us now on (03) 9570-2000 or via our contact page here
Don't take our word for it. Here is what some of our customers have to say…
"Archer Technology Group has been exceptional throughout the software implementation experience. I cannot fault them. They have been upfront and honest which meant I knew just what to expect." – CFO – NIDAC Security
"We were looking for a partner that had a genuine interest in our business, someone who wanted to help us succeed. Archer Technology Group stood out from the crowd." Sue Stanley – CFO – JB Tooltech.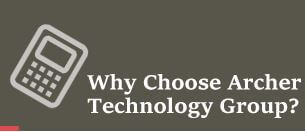 IT delivery, customer software, training & support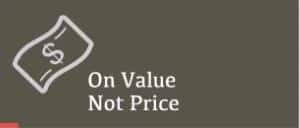 How we can help your business
Considering a new Arrow or Tencia software partner? Look no further.
If you use Arrow Financials or Tencia business software and feel that it's time to consider an alternative software partner to meet your IT support needs, why not speak to us?
• If your business has expanded or changed since you first purchased the software.
• Your staff need a refresher in training, or your initial training was limited.
• Your software has not been customised in the most efficient manner to meet your business needs.
• Your current provider is not offering you sufficient or appropriate support.
You may feel its time to evaluate your current provider's performance. This is where the Archer Technology Group can make the world of difference. We specialise in Tencia ERP and Arrow Financials, and we use these products in our own business, so we understand them inside and out. Archer Technology Group has over 25 experience in the accounting software and the ERP software market and is one of the most awarded Arrow and Tencia companies for service.