BUILD CUSTOMERS FOR LIFE
Opmetrix – your field teams' best feature
Field teams love this app!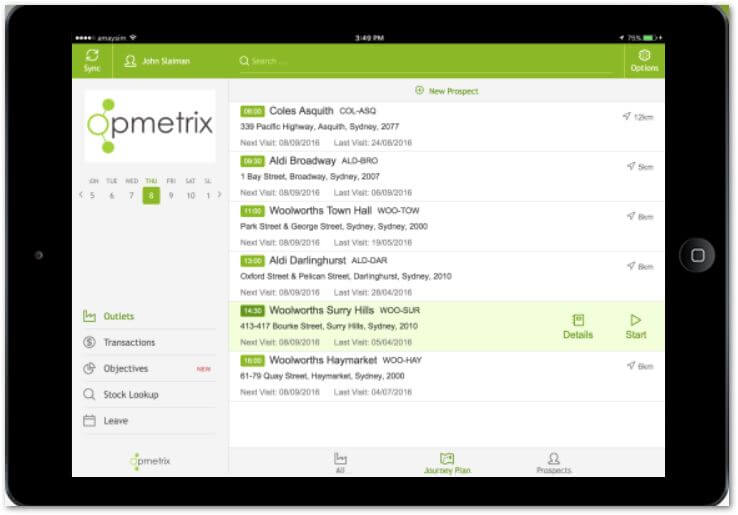 Mobile Sales and Merchandising for Field Teams
Opmetrix uses a combination of field team engagement and the three core elements – CRM, Sales, and Merchandising, customer information is seamlessly shared, organised and managed anytime, anywhere.
Record customer notes, activities, photos and contacts ensuring you have everything at your fingertips to help your customer and to sell more.
A daily call cycle of appointments
Add sick leave or days off
View customer maps, get directions
Add prospects and track their progress
Dashboards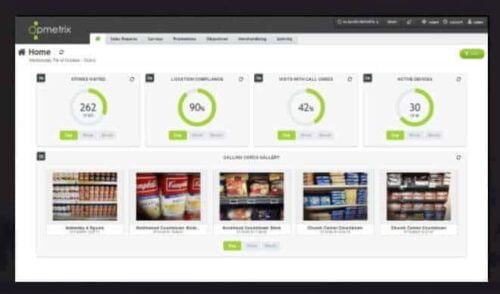 The tiles on the Opmetrix dashboard gives instant visibility of what's happening in the field.
The number of store visits completed today
Which field team members are active
A live stream of photos taken in the field
Sales indicators for orders, invoices and credits
Call Cycle compliance indicator